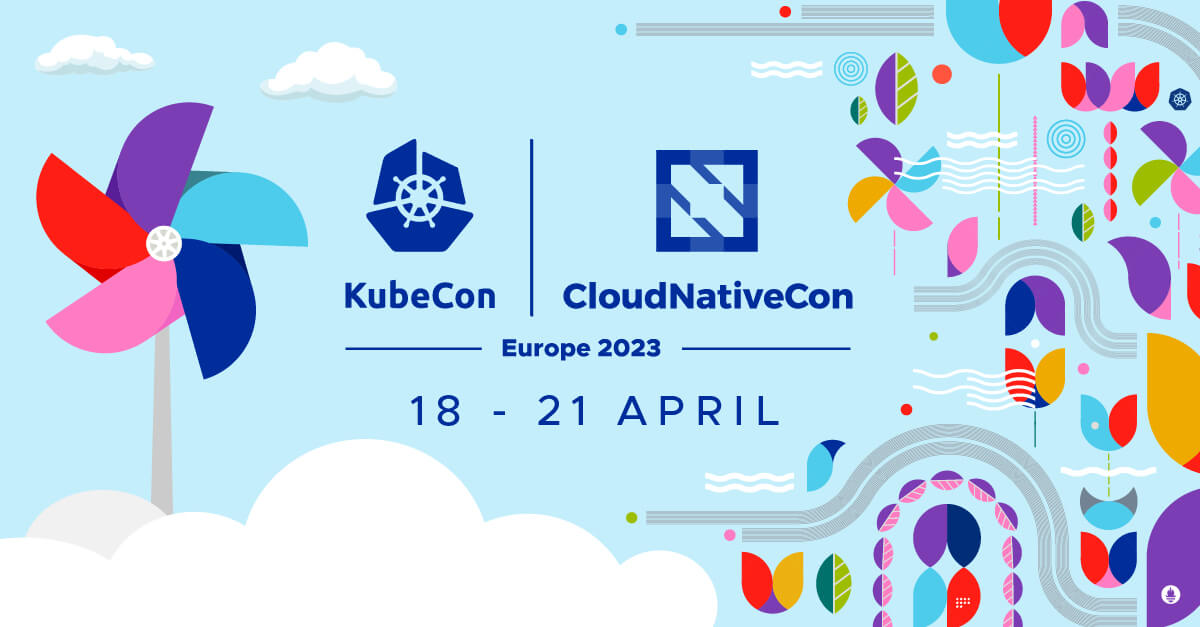 Try OPA for Enterprise
Visit the Styra booth and learn what is new with OPA for enterprise!
Join us to see how you can define, enforce and monitor policy-as-code
across your cloud-native apps and environments. 
Styra allows operations, security and compliance teams to manage authorization policy, protecting applications, as well as the infrastructure they run on.
Don't Miss Out, Visit Styra at Booth G15!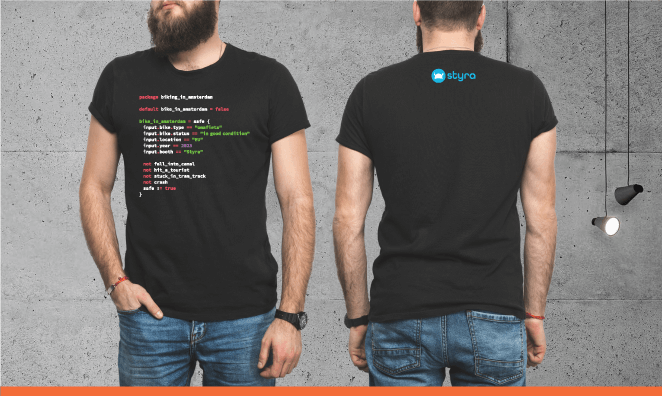 Get your exclusive 2023 Styra KubeCon + CloudNativeCon swag*. 
*Offer available while supplies last.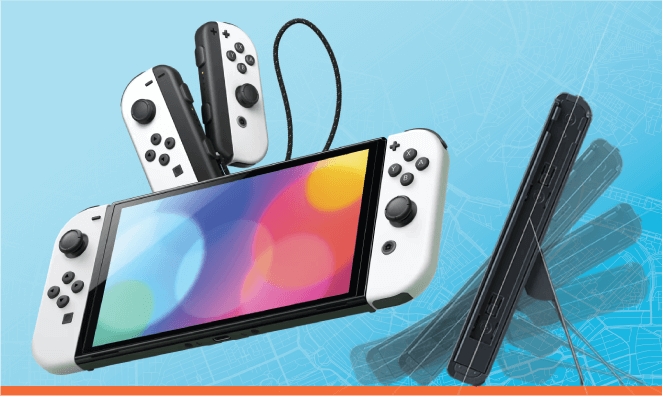 Sign up for a free trial of Styra Load onsite and enter to win a Nintendo Switch! 
The winner will be announced at the Styra booth on Friday, April 21, 2023 at 13:15 CEST.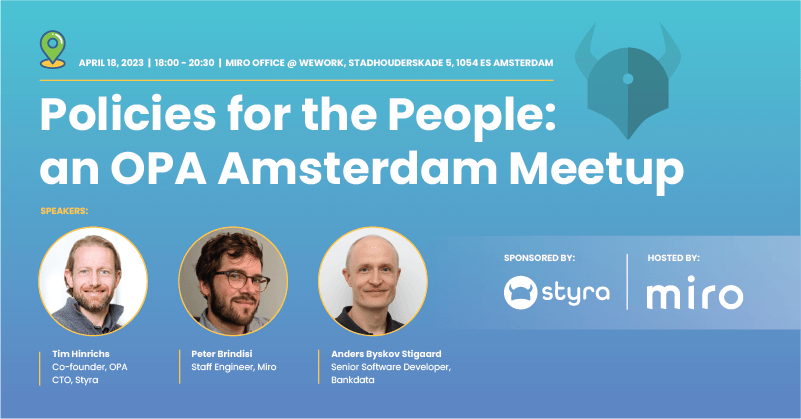 Hear from Peter Brindisi, Staff Engineer from Miro, and Bankdata's Anders Byskov Stigoard, Sr. Software Developer at this OPA community Meetup. Whether you're attending the co-located events, or looking to beat the jet lag, Policies for the People is the place for you!
This free event is for OPA enthusiasts to stay up to date on the latest trends, and for new policy people to get introduced to the community. This is your chance to dive into Policy-as-Code with folks who are solving real-world problems with OPA!
Tuesday, April 18  |  17:55 – 18:00   |  Auditorium
The CNCF Board Game Rules Explained 
Speaker: Peter O'Neill, OPA Community Advocate, Styra
Join to encounter level 99 developers, speakers, and content creators. Don't fear; these are not your enemies but rather a living example showing what it takes to reach the same level.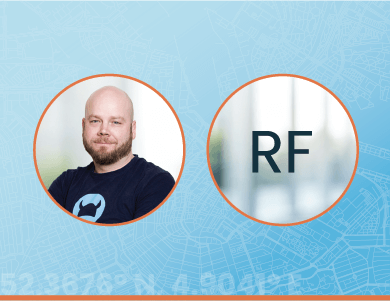 Thursday, April 20  |  15:25 – 16:00  |  Auditorium Center, G104-105
The Compliance Business Case for Kubernetes in the EU: Get Ready for EUCS 
Speakers: Robert Ficcaglia, CTO, SunStone Secure, LLC & Anders Eknert, Developer Advocate, Styra
This session will help users to plan for, enforce and audit EUCS requirements in a Kubernetes cluster using Open Policy Agent (OPA) and other CNCF tools.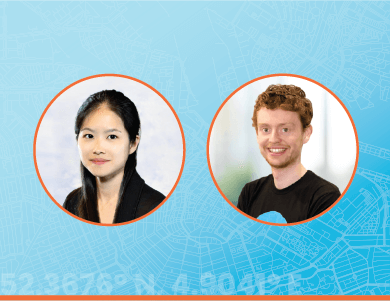 FRIDAY, April 21  |  11:00 – 12:30  |  Auditorium Center, G102
ContribFest: OPA – Help Us Build the Full Stack
Policy Landscape
Speakers: Rita Zhang, Principle Software Engineer, Microsoft & Charlie Egan, Developer Advocate, Styra
ContribFest is for those interested in taking the first step to contributing to the OPA project with maintainers onsite to help them do so.
Friday, April 21  |  14:55 – 15:30  |  Forum Center, E107-108
Open Policy Agent Intro & Deep Dive 
Speaker: Charlie Egan, Developer Advocate, Styra
OPA maintainers will introduce the project for newcomers and provide updates on the latest and greatest features landing in OPA.