Authorization for Cloud Configuration
Extend automated policy guardrails across public cloud configurations including AWS, GCP and Azure.
Manage OPA for Terraform
Terraform allows you to describe a plan for your infrastructure – declare the infrastructure resources you want, where they're located, and Terraform takes care of the rest.
Working in tandem, Styra DAS for Terraform is the fastest way to operationalize Open Policy Agent policy guardrails across all levels of your modern cloud platform.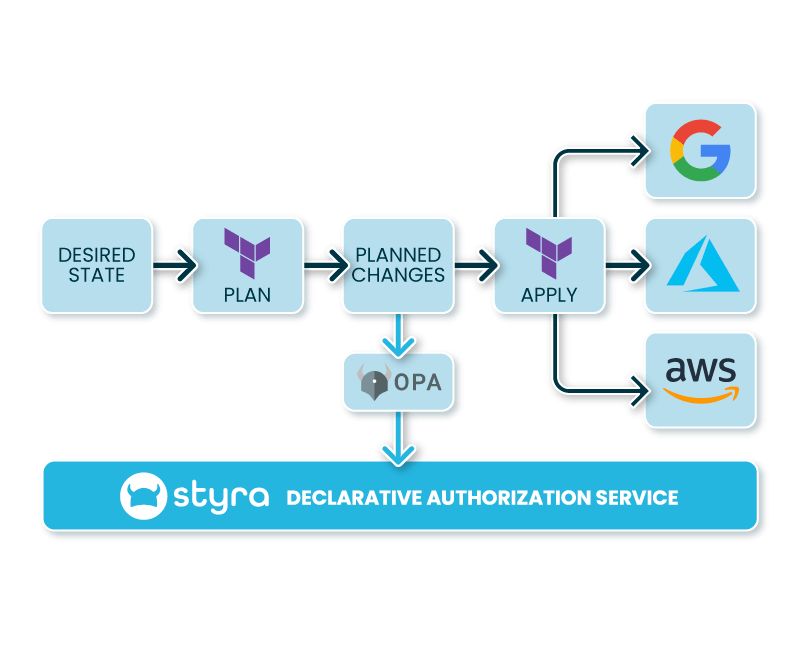 Manage Policy for Cloud Configuration
Unified Control Plane: Devs no longer have to manage multiple security tools or rely on best-effort manual processes.
Increased Collaboration: Eliminate policy silos with a single platform for cross-team collaboration.
Enhanced Observability: Visualize the results of policy decisions and compliance violations with real-time and historical records, so that you can resolve issues in a fraction of the time.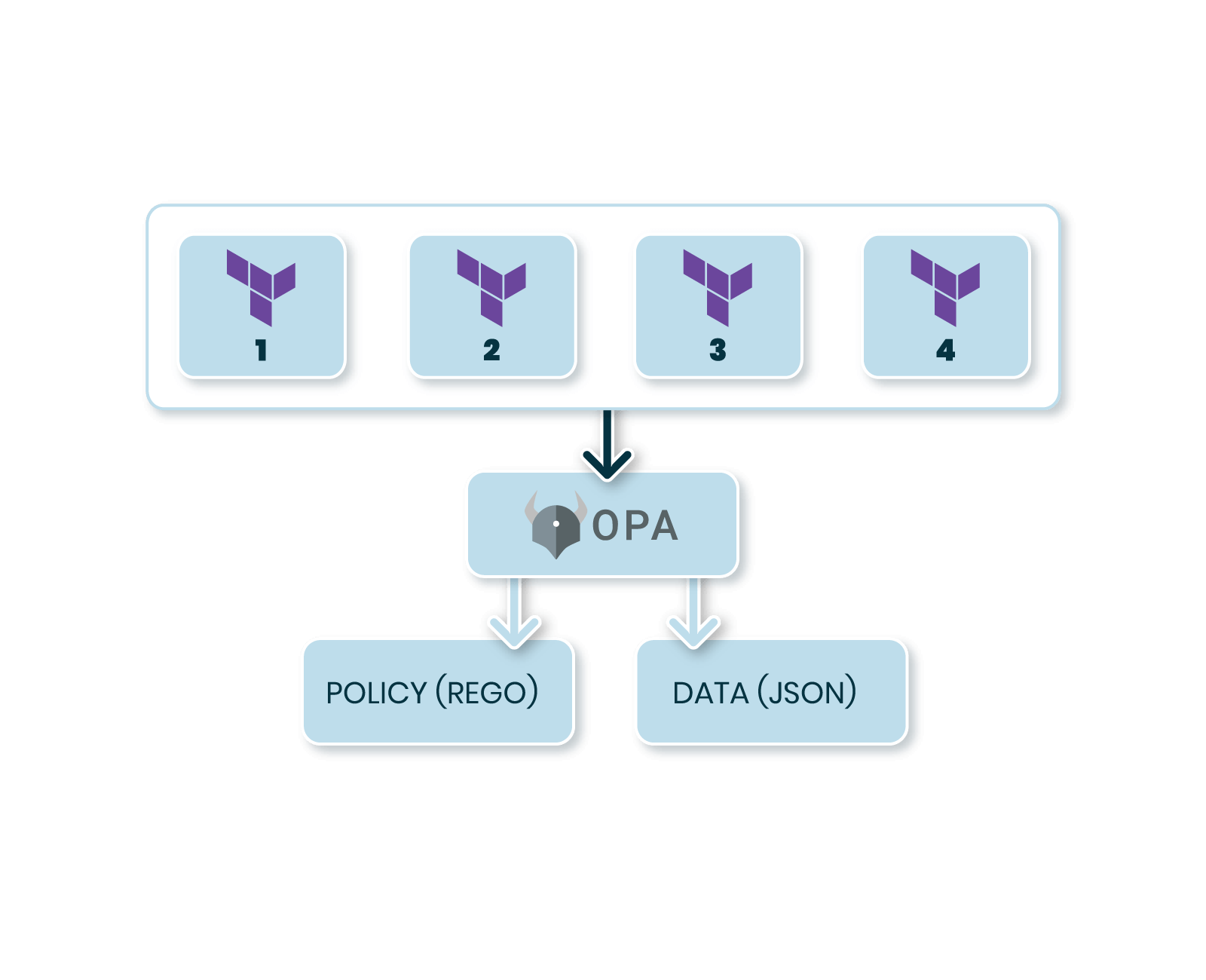 Command A Single Control Plane for Terraform
Get Started Quick: Use pre-built compliance and security policy packs out of the box.
Scale OPA for your Enterprise: Deploy, manage and monitor OPA at scale – OPA can grow as your infrastructure does.
Ensure Uniformity: Make sure every new resource is deployed with the appropriate organization tags and labels.
See how Terraform can work with OPA to help protect your Terraform-built systems.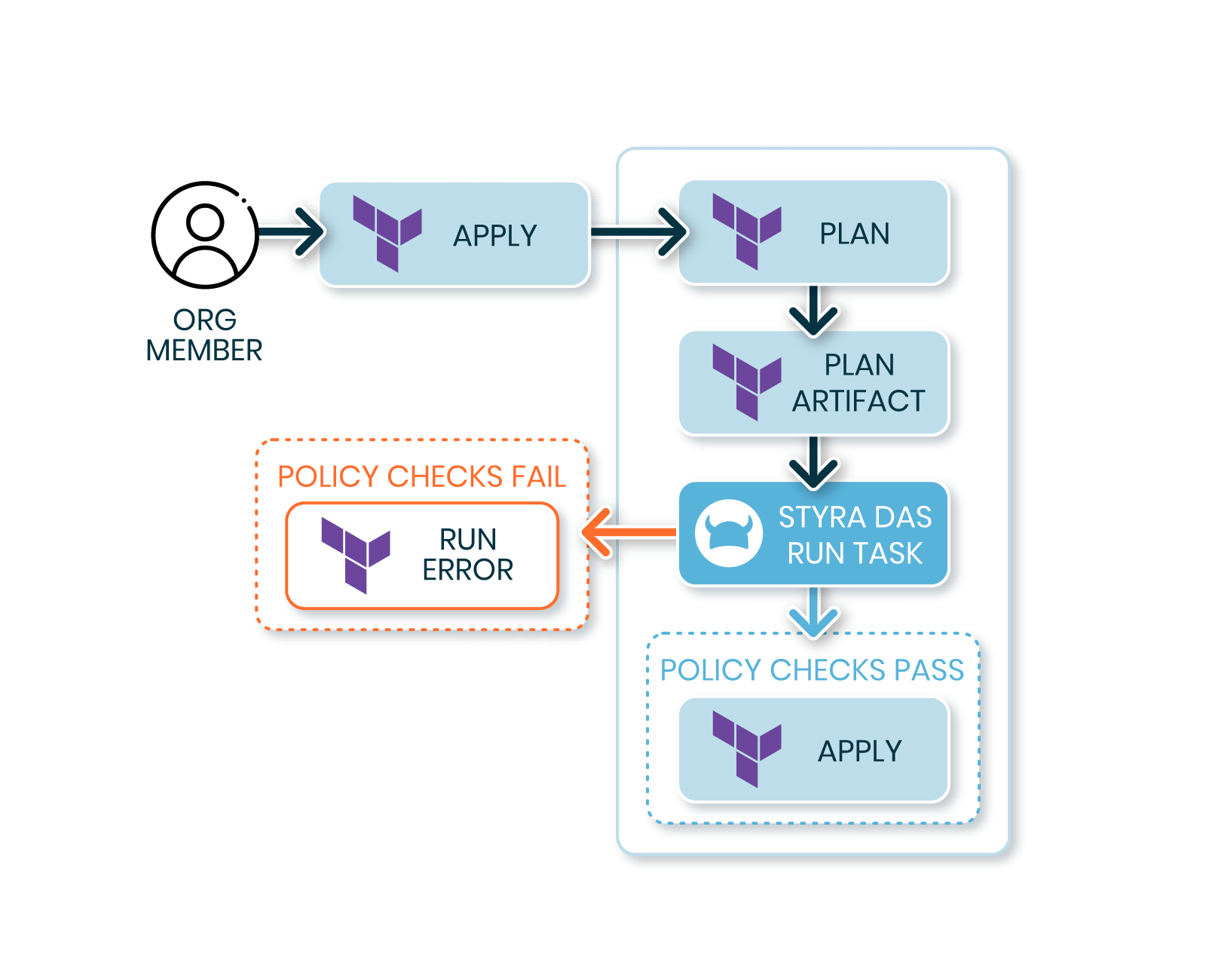 Enforce Policy Before the Point of Change
Maximize Scalability: Break free from the limitations of Terraform, distributing capability to all devs using Terraform Cloud with Styra DAS
Centralize Observation: With a central review of all Terraform activity, authorization issues are easily solved
Increased Efficiency: By centralizing control and distributing capability, enterprises move faster than ever
Cloud-native
Authorization
Try Styra DAS
Take 5 minutes to get started with Styra DAS Free.
Speak with an Engineer
Request time with our team for a discussion that fits your needs.