Policy Guardrails for Kubernetes
Manage OPA at scale with context-based admission control across all Kubernetes clusters.
Secure Your Clusters with Policy as Code
Kubernetes is the industry standard for cloud-native container orchestration, and as such, pod and cluster security has become a critical component of any security strategy and architecture.
See how Open Policy Agent and our policy-as-code approach enable DevOps and platform teams to secure their workloads and clusters, ensure compliance and accelerate Kubernetes deployments across the enterprise.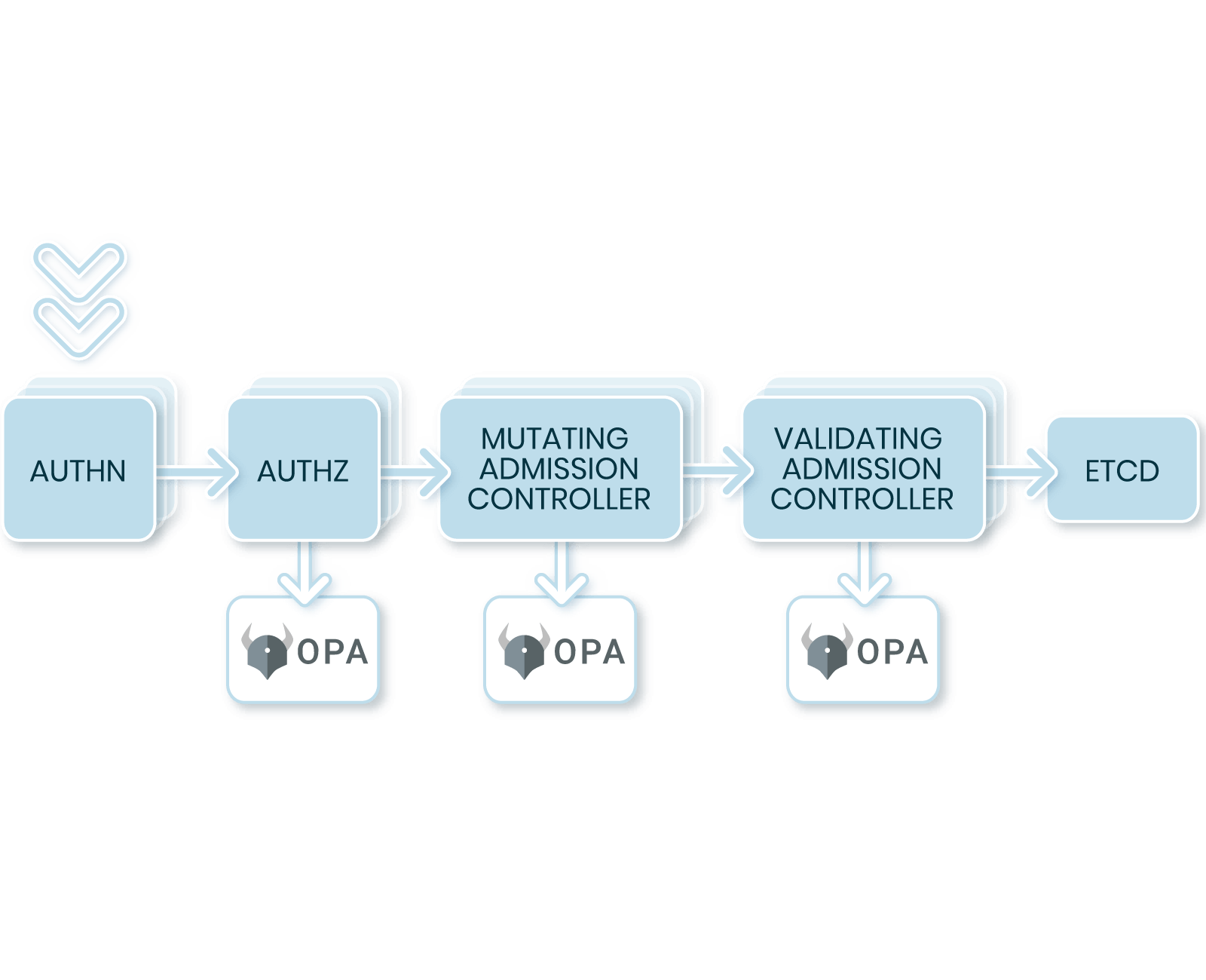 Transform K8s security with context-based admission control
Modernize Your Security: Shift security left using a declarative model that works with Kubernetes admission control webhooks
Validation: Validate policy before enforcement to eliminate human error and accidental breakages
Observability: Visualize admission control decisions for easy communication
Easy Policy as Code: Use built-in libraries and clear GUI to implement policy as code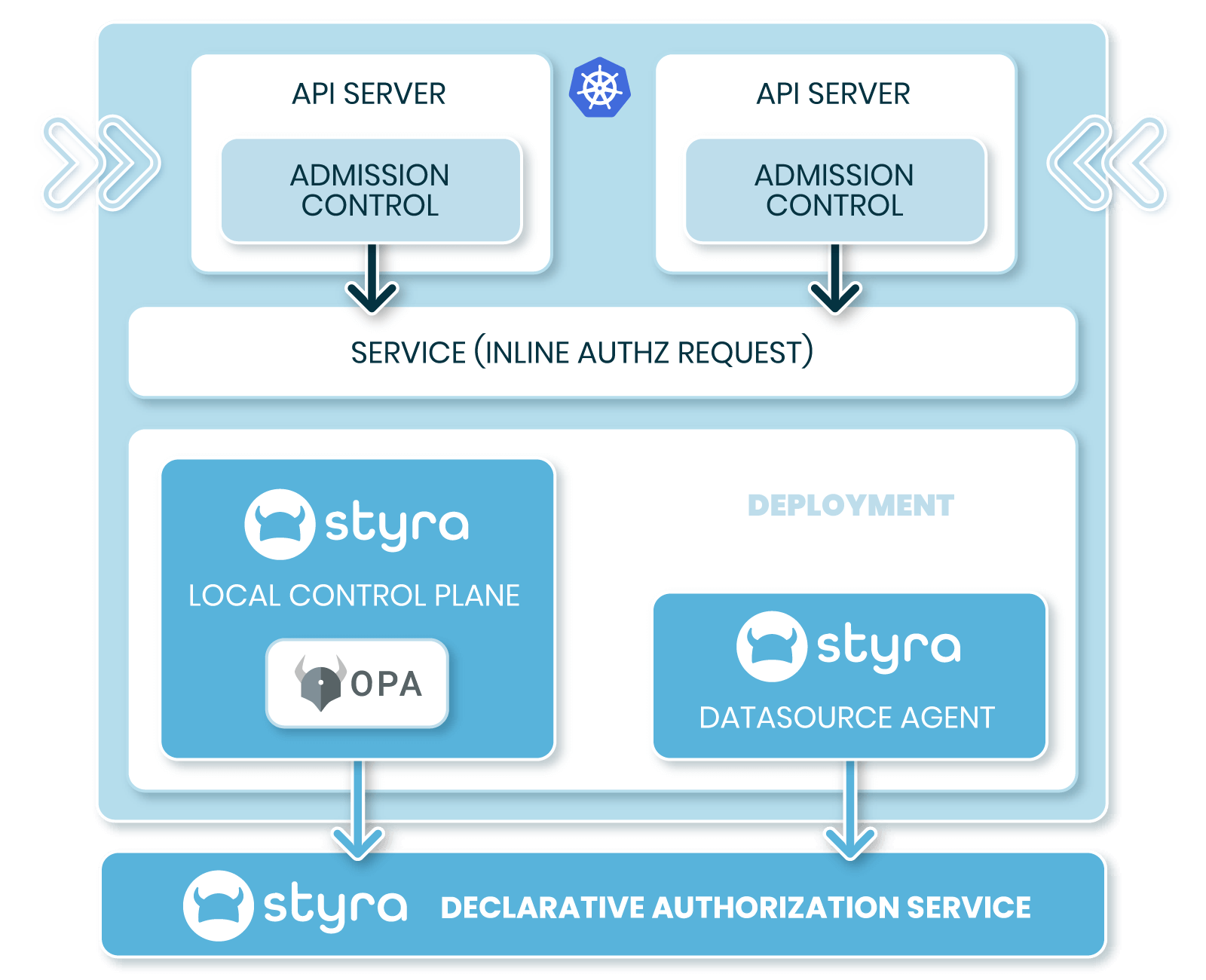 Manage OPA for Kubernetes 
Author OPA policy and analyze impact on admission control
Mitigate risk and ensure consistency across K8s clusters
Ensure your clusters are secure and compliant
Provide transparency across teams
Jumpstart deployments and ensure compliance with pre-built policy packs
Styra DAS + Kubernetes Hands-On Workshop
See how Styra DAS automatically implements and enforces policy guardrails for your Kubernetes clusters. The lessons learned will help you shift security left using a declarative model that works with Kubernetes admission control.
Cloud-native
Authorization
Try Styra DAS
Take 5 minutes to get started with Styra DAS Free.
Speak with an Engineer
Request time with our team for a discussion that fits your needs.