Microservices Authorization
Control what APIs, users and systems can access microservices within your applications.
Decoupling Application Policy for Microservices
Microservices deployments are widely adopted across application architectures, and developers need to deploy with speed while working in different policy languages, across distributed systems, all in tandem. At the same time, DevOps teams must diligently make sure resources are delivered and manage the exponential growth of the attack surface created by microservices.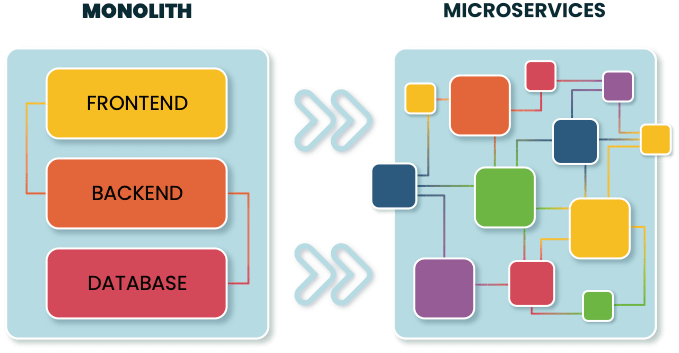 Standardize On Policy as Code Across Applications
Reduce risk test policies and perform impact analysis before production, while replaying historical policy decisions
Save time eliminate the effort spent designing, building, maintaining and "owning" a custom authorization solution
Get more out of Open Policy Agent test and manage OPA policies while scaling OPA and adopting new use cases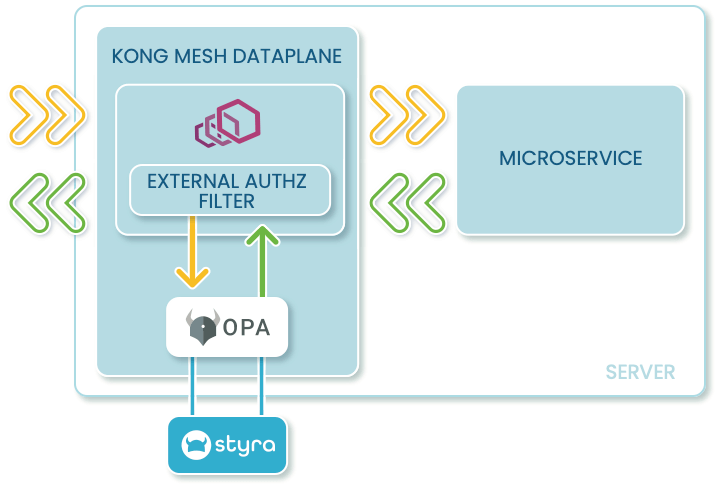 Styra + Kong for Dynamic
Traffic Authorization
Enterprise teams can now extend enterprise-grade lifecycle management across OPA and Kong Mesh. With dynamic, policy-enabled traffic control, teams can reduce operational overhead, manage traffic flow and policy decisions, increasae application reliability and manage microservices policy lifecycle.
Service Mesh Partnerships
Secure modern cloud-native applications with dynamic, policy-enabled traffic control.

FAQ
What's the difference between RBAC, ABAC and PBAM?

Role-Based Access Control (RBAC) is designed around the concept of "roles" which embody different sets of permissions for various users and groups. Attribute-Based Access Control (ABAC), is an extension of RBAC concepts, and adds "attributes" as additional metadata for making policy decisions. Attributes can be applied to subjects, resources and actions being taken on resources. Policy-Based Access Control (PBAC) is a rough synonym of ABAC.
Cloud-native
Authorization
Try Styra DAS
Take 5 minutes to get started with Styra DAS Free.
Speak with an Engineer
Request time with our team for a discussion that fits your needs.