Meet our Community Advocate, Peter O'Neill, Jr.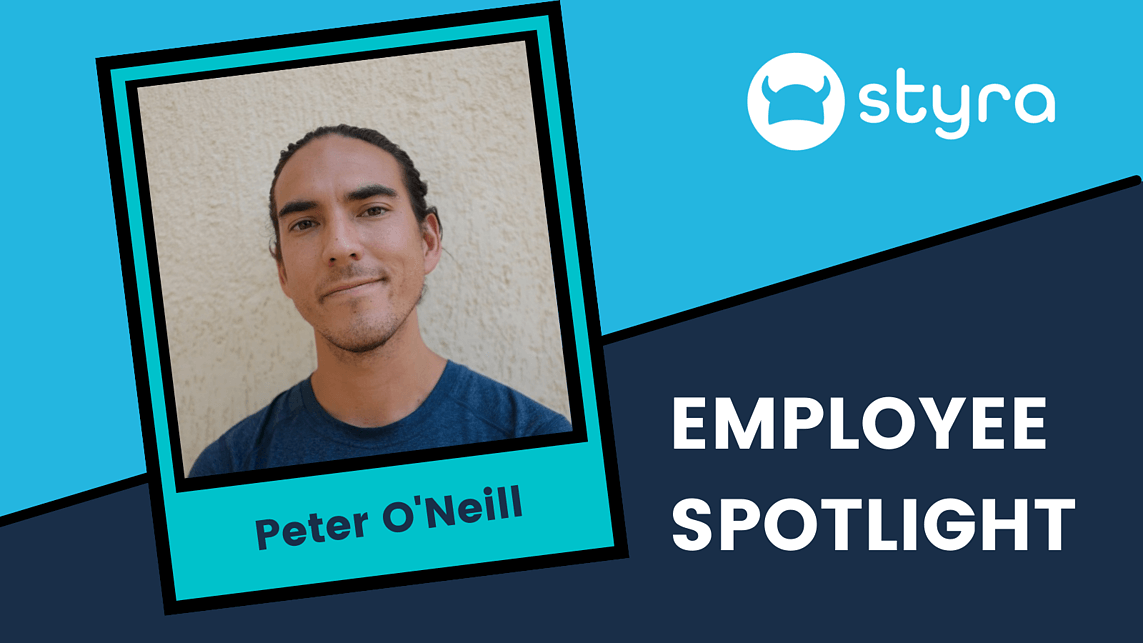 Starting this month, we will be doing a regular Employee Spotlight Series to highlight members of the Styra team. We can't wait for you to meet them and see what makes each one of them unique. The first employee under the spotlight is Peter O'Neill, our amazing Community Advocate!
Peter got his start in the tech world through desktop support before moving into network engineering, followed by product education. Over the past two years, Peter has put his skills and knowledge into DevRel (Developer Relations) with a focus on building technical communities. In this Q&A, Peter shares why he thinks Open Policy Agent (OPA) is awesome, what he has learned about the open source community, and what food he can't live without 🍣.
What drew you to Styra?
There are three main reasons why I was drawn to Styra:
1. I get to work with OPA, a graduated project in the Cloud Native Computing Foundation (CNCF).
2. Working with policy and authorization puts you in the center of the cloud-native space. Being able to work with all the latest technologies.
2. The OPA community already operates at scale, it just needs some guidance to bring these community members together and this is what I love to do.
I used a community perspective to decide what I wanted my next career move to be, and these were the top things I was hoping to be involved in with my next role. I was excited by the opportunity to be part of an open source project that I could witness become a major player in the open source space. Everything just seemed to line up perfectly.
Why do you think OPA is awesome? 
I think OPA is cool because a lot of its growth has come from word of mouth. OPA is a specific product for a specific problem and many people have come to find and trust OPA in a very organic way. It has earned its place in conversation by being proven at scale by major players such as Atlassian and Pinterest. OPA is the de facto approach to authorization.
What have you learned about the OPA community over the past 6 months? 
One of my main goals for the OPA community is to start conversations amongst members so that people share more within the community. A lot of smart people and companies are using OPA, so we want them to share their experiences.
We have a lot of content and materials available, but sometimes this prevents people from needing to dive into the community. They feel they don't need to ask questions or start conversations necessarily because they can use the materials to do it themselves. When I bring up OPA in my conversations with people I often learn that they are already using it and loving it. I would love to see more people sharing their fanfare with the community. For many OPA users, once OPA is deployed into their application or infrastructure stack, it becomes this reliable background process. Since OPA is working so well for these users, I want to have more conversations with them and highlight their stories so that other OPA users and potential OPA users can learn from their experiences.
What are three words you would use to describe Styra and OPA? 
For Styra: friendly, engaging, smart
For OPA: supportive, engaging, inclusive
If you could choose one song to play every time you walked into a room for the rest of your life, what song would you choose and why?
It is funny, I actually have one song that has been my favorite for a long time now. It would be "One Week" by the Barenaked Ladies. It's such an old song, but I love it. So I think I would have to choose it because it has stood the test of time.
What is the one food that you cannot resist?
I grew up in the San Francisco area, which has a big Asian fusion food scene. I am a big fan of Asian fusion, but most of all sushi. I love all forms of sushi, from the classics to the more "out there" rolls, so it is the go-to food choice for me.
If you could have any superhero power, what power would you have and why?
I would be able to make any food appear at-will, and it would be Michelin star-level quality. Imagine, sushi at will
Any last thoughts you would like to share? 
As someone who is new to OPA and is still getting to know the community, I want to say, "Don't be shy, come and say hi! If you are new or have been here a while, come say hi!"
Interested in working at a fast-growing startup or with open source technologies 🧑‍💻? We're hiring! Check out our open positions today.
Cloud-native
Authorization
Try Enterprise OPA
In 5 minutes you can upgrade your OPA to one purpose-built for enterprise needs.
Speak with an Engineer
Request time with our team to talk about how you can modernize your access management.