Meet our Operations Manager, Cecily Wong!
As part of our regular highlighting members of the Styra team, we can't wait for you to meet our Operations Manager, Cecily Wong!
In this Q&A, Cecily shares her favorite Styra value, how she keeps the Styra team connected and what superpower she would want.
Tell us a little about yourself/background?
When I graduated from California Polytechnic State University with a B.S. in Child Development and Psychology, I wanted to be an early childhood teacher. I taught preschool and kindergarten for a few years but I realized that I preferred one-on-one interactions over a classroom setting. The first job I had after leaving teaching was as an office manager for a cybersecurity start-up. I started taking on more of a people operations role because I enjoyed helping employees and improving their work environment. Employees spend at least forty hours at work, so I think it is important to make that time enjoyable. I have been working in the people operations field ever since.
How long have you been at Styra and how has the company evolved during that time?
I have been at Styra for almost four years. When I first started, we only had around fourteen employees. We now have 78 employees! We are starting to get pretty big, which is exciting and comes with lots of changes. One thing that has not changed is the people who make up the Styra team. Everyone is still passionate about what we are doing and takes ownership of their work.
How would you describe Styra's culture?
Our culture strongly encourages learning and collaboration. We have brilliant people working here who are still very humble and always willing to share their knowledge with others. There are no dumb questions at Styra, which makes it a safe space for people to ask questions and learn new skills. Everyone wears multiple hats here and people are always willing to step in to help when needed.
What is your favorite Styra value?
Be honest, be kind, be human.
Do you have any exciting new initiatives planned for the coming year?

We just rolled out our new Styra perks, which was very exciting! Every employee can now focus their perks on what really matters to them — wellness, caregiver support, productivity, ergonomics, learning, you name it. It was great getting to partner with the finance team to figure out how to create a perks program that worked for everyone and roll the program out. We wanted to make sure the program was flexible enough to give everyone the things they would benefit from most.
How do you keep employees connected and involved in the company culture while being a fully remote company?
We have regular happy hours/watercooler talks (cocktails or coffee depending on your timezone) where we play games or just chat with each other. Drawasaurus is always a popular game that gets a high attendance. We also have weekly all-hands meetings to provide everyone insights into what other departments are working on and exciting upcoming projects. We use the Donut extension for Slack to help facilitate more one-on-one chats between employees who may not interact as much on a day-to-day basis.
We also just had our first Styra Kick-Off event in Sonoma, California where many of our employees met each other in person for the first time. The event was a huge success and we plan on doing similar events once to twice a year in the future.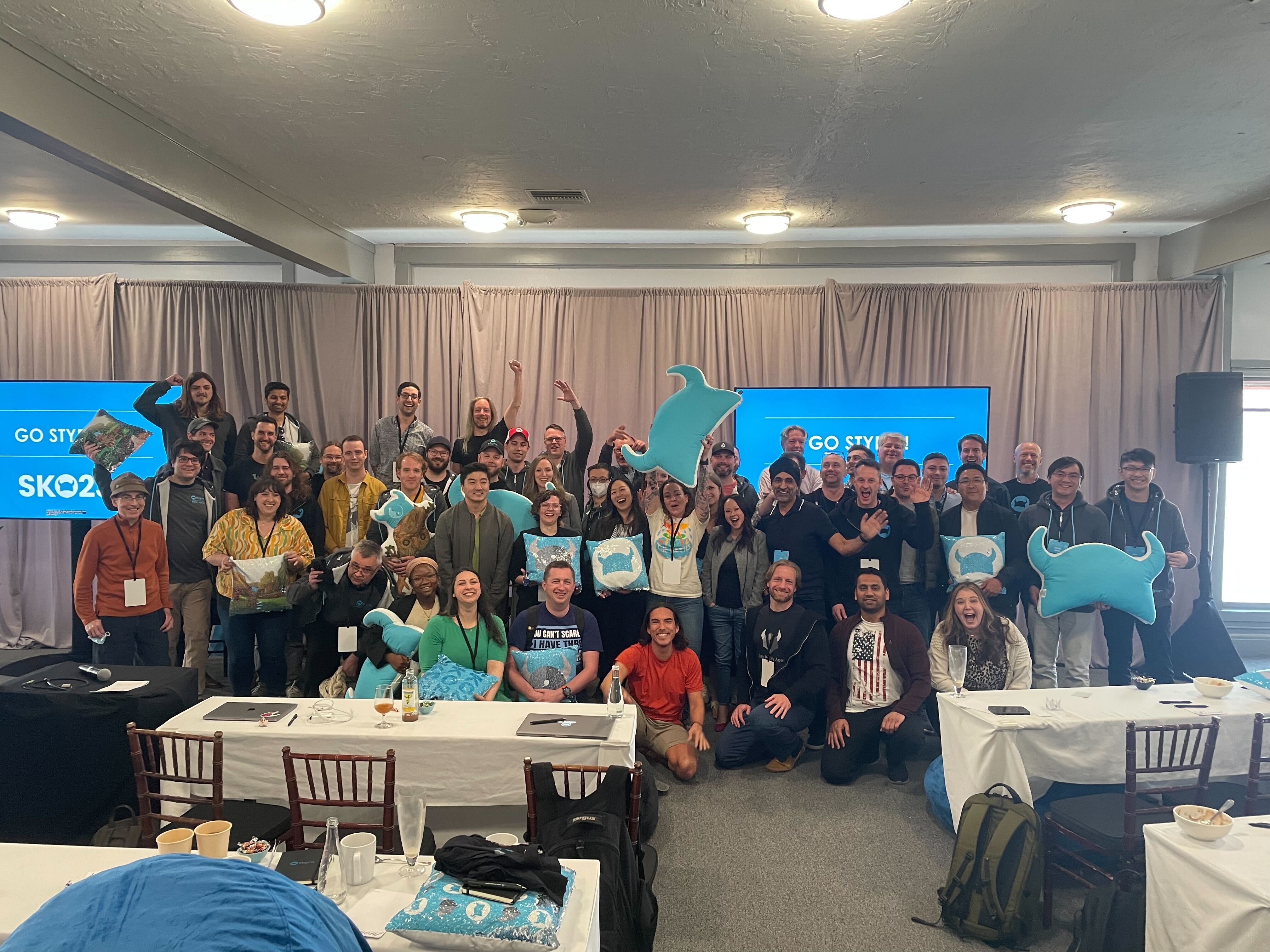 If you could have any superhero power, what power would you have and why?
I would want to be able to fly. I love traveling and the ability to be anywhere I want at a moment's notice would be a dream come true. I have always loved heights so I think flying would come naturally to me. I am the first one to volunteer to go skydiving or sit at the front of the rollercoaster. My one tip for skydiving is to make sure you go somewhere with a nice view on the way down. It is not that fun when you are stuck staring at cows and empty fields.
If you could choose one song to play every time you walked into a room for the rest of your life, what song would you choose and why?
This is a hard one! I think I would choose Put Your Records On by Corinne Bailey Rae. The song reminds me of road trips and puts me in a very relaxed mood.
Where is the best place you've traveled to and why?
My favorite place to visit is Macau, which is about an hour away from Hong Kong. I was born there but moved away when I was only 6 months old. It still feels like home every time I go back.
What is the one thing you can't live without?
Coffee. I require a cup of coffee every morning, hopefully before I need to speak to anyone.
Interested in working at a fast-growing startup or with open source technologies 🧑‍💻? We're hiring! Check out our open positions today.
Cloud-native
Authorization
Try Enterprise OPA
In 5 minutes you can upgrade your OPA to one purpose-built for enterprise needs.
Speak with an Engineer
Request time with our team to talk about how you can modernize your access management.